All Dodge vehicles come with a wide range of special features. Even though these vehicles come with a variety of standard equipment, there are a plethora of parts and accessories to choose from if you are looking to enhance or customize your vehicle. With so many options to choose from, it can be confusing trying to figure out which accessory would be right for your Dodge vehicle. To help you better decide which part would best fit your needs, here is a look at some of the best parts and accessories for your vehicle.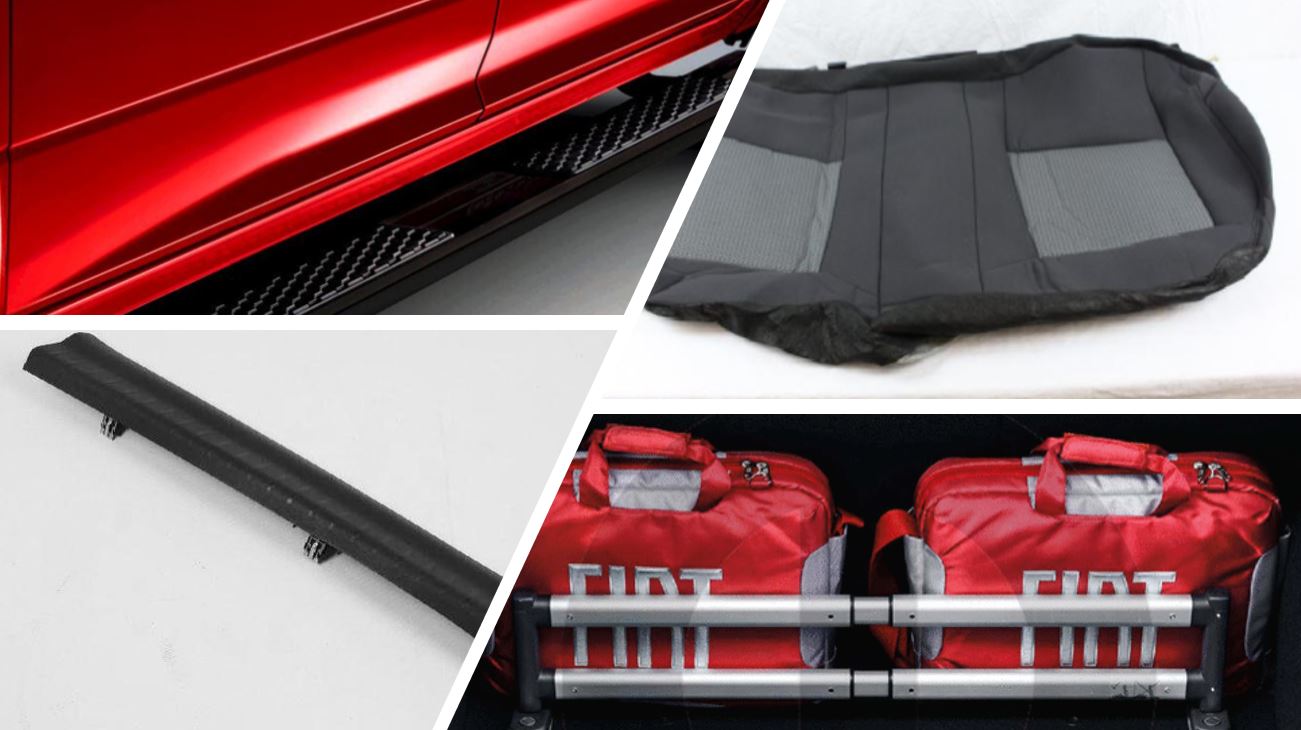 1. Running Boards
If you own a large truck or SUV, you may want to purchase a pair of running boards for your vehicle. Running boards are a long step that run along the side of your vehicle and makes getting in and out of the vehicle much easier. These specialized steps come in a wide range of styles and sizes. If you are thinking about getting running bards for your vehicle, it is important that you pay attention to the size when ordering to ensure that you purchase running boards that are able to fit your vehicle.
2. Seat Covers
Over time, the fabric on your seats can fade over time. This is especially true with cloth-covered seats. To help preserve the fabric, it is recommended to put a seat covering over every seat in the vehicle. Seat covers come in a wide range of colours and patterns, which means that in addition to protecting your seats, they can also be an inexpensive way to customize the interior of your car.
3. Cargo Organizers
If you drive an SUV, you may know the struggles of trying to keep all of your cargo in one place. Dodge offers a wide variety of cargo organizers to help keep all of your items safe and in one place. There are soft-sided cargo containers available as well as cargo nets.
4. Scuff Guards
No matter how careful you try to be while getting in and out of your vehicle, sometimes, you can't help but drag your foot or another object across the door sill. Scuff guards are usually made of hard plastic or aluminum and fit snugly in at your doorsill to help protect the paint on your vehicle. Scuff guards can also be applied to the rear bumper on SUVs to help prevent scratches from occurring while you are loading and unloading cargo from the rear cargo area.
5. Car Covers
When your vehicle is parked outside, it risks a chance of getting scratched and dinged by a wide range of outdoor objects. If you are unable to park your vehicle in a garage, but still want to protect the paint on your car, it is recommended that you purchase a car cover for your vehicle. Car covers come in a wide range of sizes and are able to fit large trucks and SUVs as well as small compact cars.
If you are looking for high-quality genuine Dodge OEM parts, free to contact us today.