2022 Dodge Challenger For Sale: Available Now in Steinbach
You can now purchase the 2022 Challenger Hellcat SRT Redeye Widebody in a Jailbreak package. This package allows you to customize every detail on your new Dodge Challenger SRT Hellcat with visual enhancements on the wheels, customized badging, and striping on the body. This king of all muscle cars offers a surprisingly comfortable ride and can easily hold up to four adults and their luggage. Continue reading and learn more about this amazing American muscle car and all the Dodge Challenger trims Steinbach has lined up!
The 2022 Dodge Challenger has an unmistakable design that states brute force with a dual-snorkel hood representing classic muscle car looks. The original design dates back to the 2008 generation, which in retrospect, is an extension of the early 1970s design.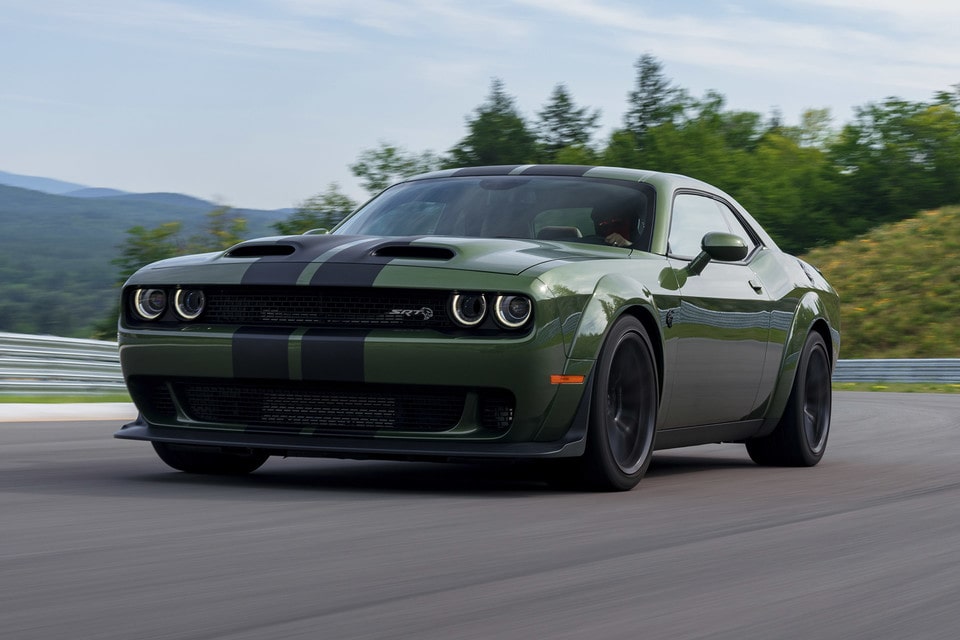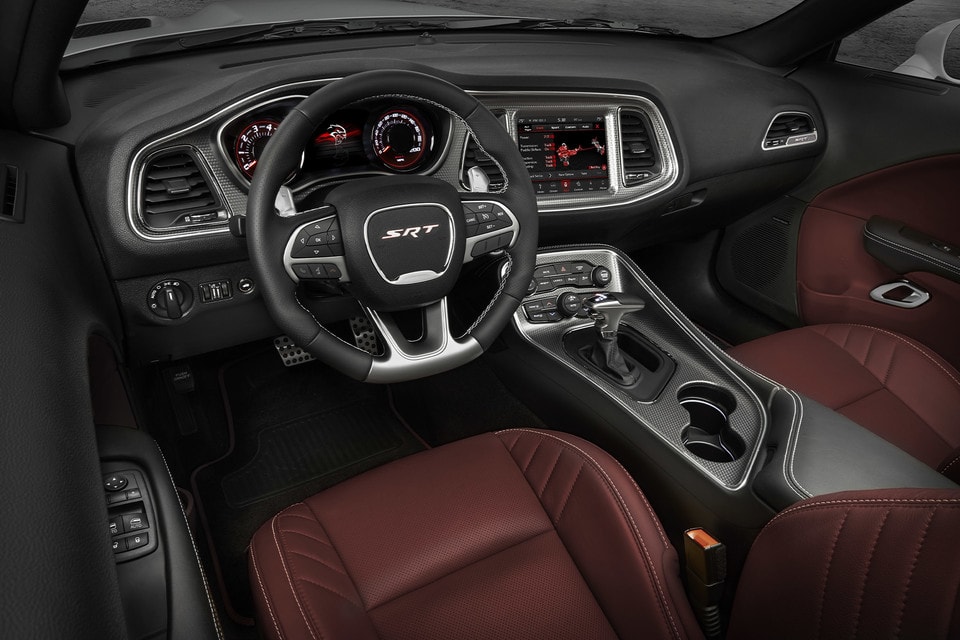 The cabin has decent space to seat four adults comfortably. You can also fold back the rear seats for extra cargo space if there's nobody in the back. The trunk has a maximum storage capacity of 16.2 cubic feet and enough storage space throughout the cabin for small items. The dual-zone air conditioning ensures a more comfortable ride, and you can buy front seats that are heated and ventilated as an added option. Other customizations include an 18-speaker Alpine sound system, a heated steering wheel, and leather upholstery.
The Hellcat SRT and Hellcat SRT Widebody come standard in the 6.2L Supercharged HEMI SRT Hellcat V8 engine, producing 717 horsepower and 656 pound-feet of torque. The highest trim levels include the Hellcat SRT Redeye and Hellcat SRT Redeye Widebody, which both have 6.2L HEMI SRT Hellcat Redeye V8 engines with 25 major component upgrades. This engine produces 797 horsepower and 707 pound-feet of torque.
The Challenger Super Stock has been further upgraded and can complete 0.4km in just 10.5 seconds. With an eye-searing massive 807 horsepower and 707 pound-feet of torque, the Challenger Super Stock is rated as the fastest muscle car globally as it can accelerate from zero to 100km/h in just 3.25 seconds.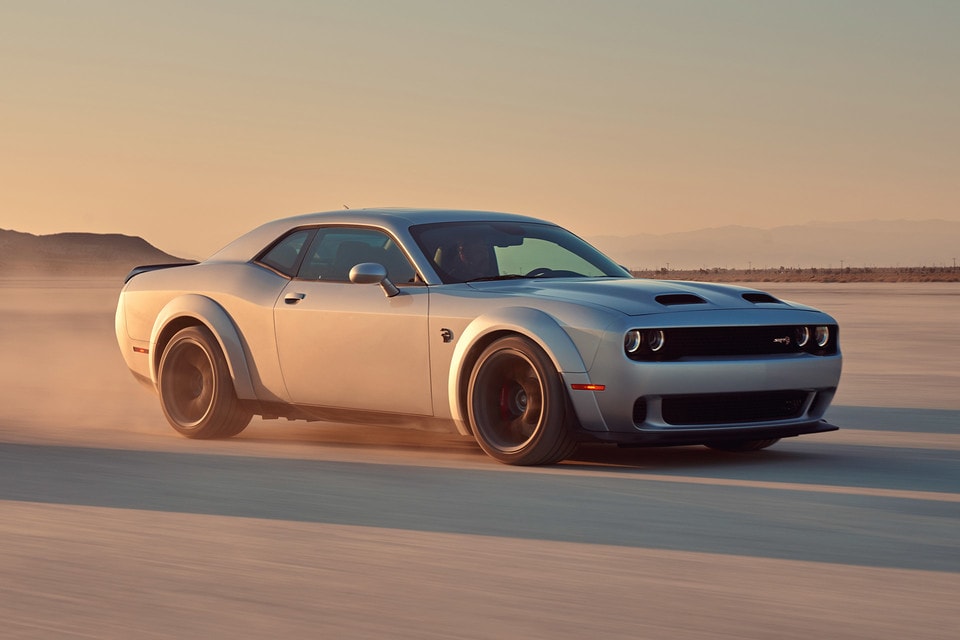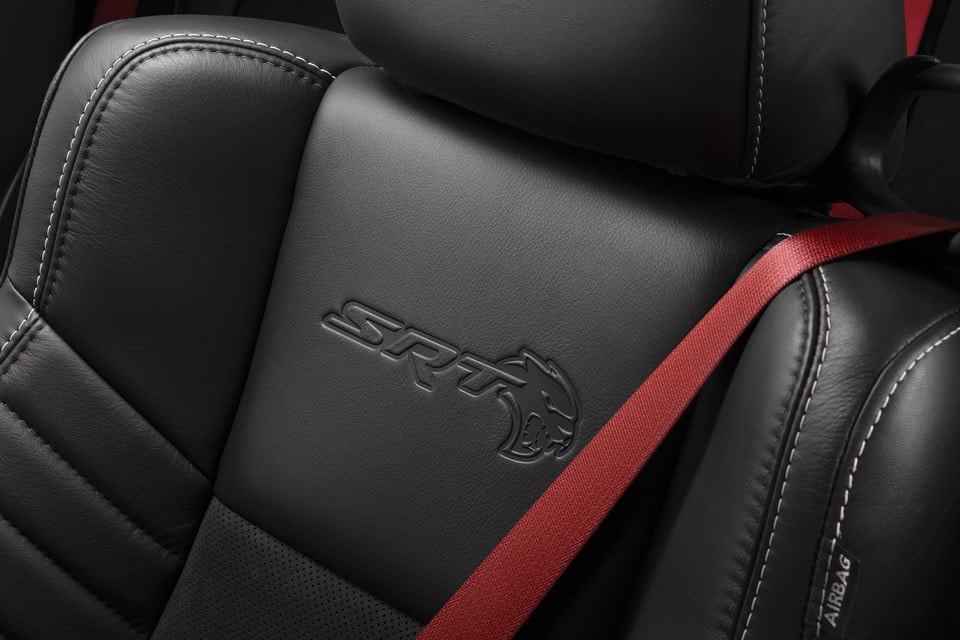 You'll be able to plug and play your mobile. The Uconnect system with the 21.33cm touchscreen can be easily operated with many solutions and built-in commands. The voice command system is able to update the audio. Advanced driver's aids include all-speed traction control, blind-spot monitoring, traction control, and many more.
There are eleven 2022 Dodge Challenger trims: the Super Stock, Hellcat Redeye Widebody Jailbreak, Hellcat Redeye Widebody, Hellcat Redeye, Hellcat Widebody, Hellcat, Scat Pack 392 Widebody, Scat Pack 392, R/T, GT, and SXT. Pricing ranges from $37,665 for the SXT to $111,265 for the Super Stock.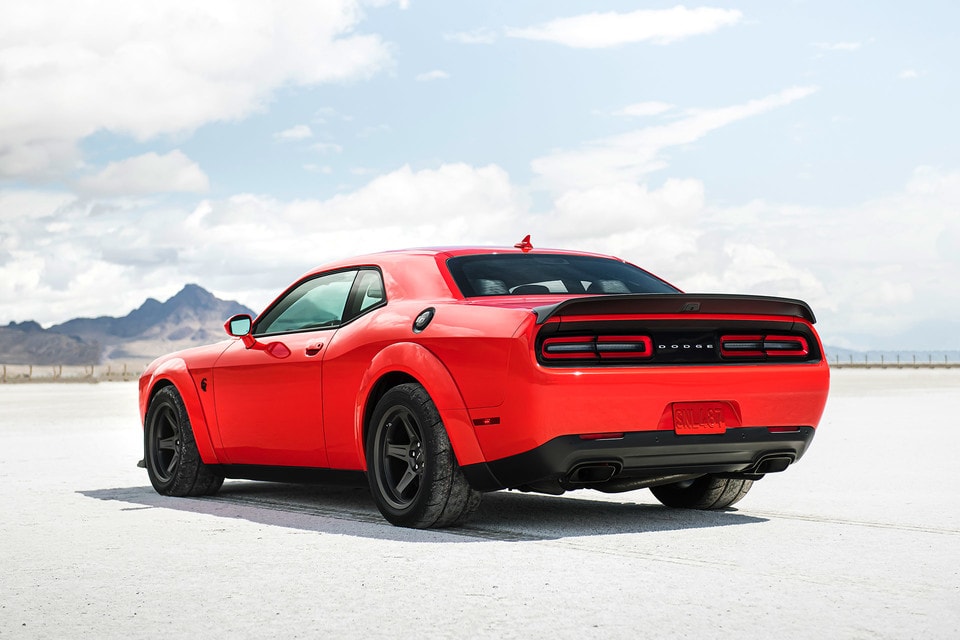 Book an Amazing Test Drive Today!
Contact a 2022 Dodge Challenger Steinbach dealership for more information and experience driving the fastest muscle car. While there you can speak with a consultant who'll answer all your questions and assist you to get the best deal on your new 2022 Dodge Challenger.