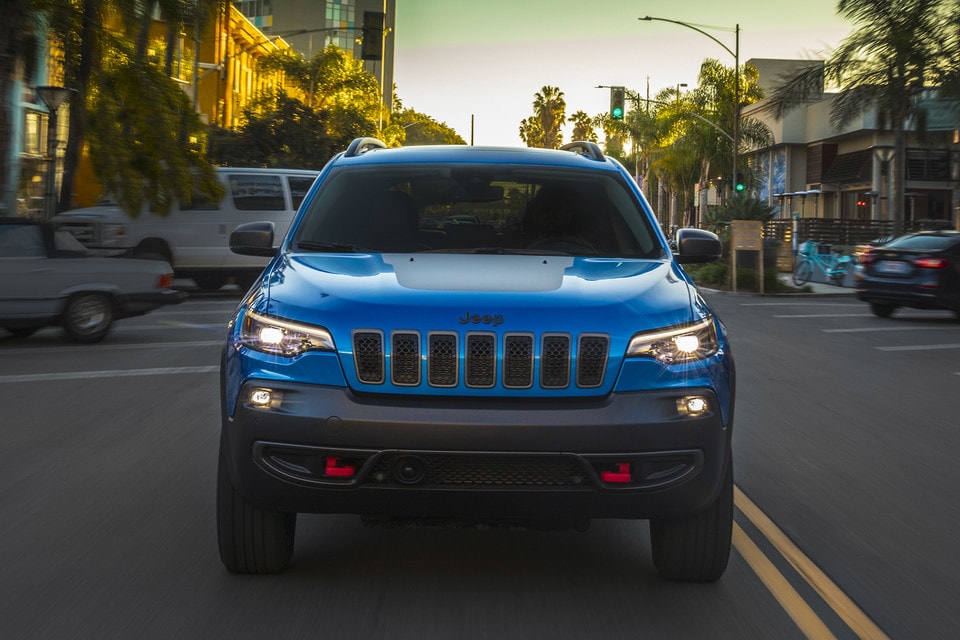 Both Jeep Grand Cherokee vs Ford Explorer are big brands in the SUV market. Both brands have very good SUVs that offer great features. It may be difficult to decide which one to buy that best suits your driving and lifestyle needs. Well, you've landed on the right page if you're on the search for a mid-size family SUV. We've compared the 2022 Ford Explorer and the 2022 Jeep Grand Cherokee so that you can make an informed choice. After all, you can only take home one SUV.
The 2022 Ford Explorer is 505-cm in length and 200-cm in width. If you prefer better maneuverability, you'll prefer the shorter dimensions of the 2022 Jeep Grand Cherokee. The Cherokee is 491.4-cm in length and 197-cm in width. You'll have no problem parking your Cherokee and getting out of the vehicle in tight parking spots. The Jeep Cherokee has a smaller wheelbase that also makes maneuverability better. Although the Explorer offers more cargo space, the Grand Cherokee offers an exquisite interior with supportive and comfortable seating.
You'll have to make more pit stops at the gas station while driving the Explorer in the city. The Explorer will take you approximately 29-km on a litre of fuel. The Cherokee is slightly better on fuel, giving you 31-km per litre. The Cherokee can tow 6,200 pounds, while the Explorer can only tow 5,000 to 5,600 pounds. If you plan to take weekend trips with the family, you may need greater towing capacity for boats or trailers.
The 2022 Cherokee includes standard features not available in the 2022 Explorer. The Cherokee has standard fog lamps, adaptive cruise control, keyless start, driver lumbar support, turn signal mirrors, and a power driver seat. Both SUVs have airbags throughout the cabin. Other safety features available in both SUVs include lane departure warning systems, lane-keeping systems, and blind-spot monitoring systems. 
The 2022 Jeep Grand Cherokee also has abundant screens in the cabin. In the Cherokee, the multimedia Uconnect 4C centre is installed with an 8.4-inch GPS navigation system. There's a front passenger display and the front passenger is able to enter navigation destinations and select other features that were previously more accessible for the driver only. A very noticeable change and upgrade is the flexible architecture underneath the SUV. The SUV is a lot lighter than most SUVs and the driver is able to extend the wheelbase when the SUV is on uneven terrain.
Contact Your Nearest Dealer Now!
There's a 2022 Grand Cherokee Steinbach dealership near you. Give them a call and book a test drive. You can experience all the features of the Cherokee first-hand. Your Jeep dealer has friendly and professional consultants standing by to help you build your own Cherokee to your personal specifications. They'll also ensure that you get the best deal possible on your brand new 2022 Jeep Grand Cherokee.x