STEINBACH DODGE CHRYSLER LTD.
FIAT OF STEINBACH
The Dodge franchise in Steinbach has been in the same family since A.D. Penner founded Penner Dodge in 1937.  In 1961 W.A. (Jim) Neustaedter joined his father-in-law, becoming manager of Penner Dodge Chrysler in 1966, and then purchased the business in 1971.
 In 1977 Jim sold the dealership to A.D.'s son Charles Penner.  When Penner took over the Chev Olds dealership in 1981, the Dodge Chrysler franchise again became available.  It was awarded to Jim Neustaedter in January 1982, and Steinbach Dodge Chrysler was born.
 During the following years the firm was also awarded the Plymouth and Jeep Eagle franchises, making Steinbach Dodge Chrysler the largest full line Chrysler dealership in Manitoba. In 2011, the business grew with the addition of Fiat of Steinbach.
Paul Neustaedter joined his father Jim in 1988, after graduating from Briercrest and Red River Community College (Business Administration), and after working at a Chrysler dealership in Saskatoon.  Today, A.D. Penner's grandson Paul is now the owner and President of Steinbach Dodge.
 The 11 employees of 1982 have grown to over 45 employees today.  In 2001 the building and property to the east were purchased for future expansion. In 2002 an entire dealership renovation was completed.  In 2011 the exterior of the Chrysler building had the "arch" added and the new Chrysler look applied.  The Chrysler and Fiat showrooms are connected with a walkway between showrooms.
 Paul Neustaedter is grateful to the dedicated team of employees who have helped achieve the firm's high customer satisfaction ratings and continued growth.
 Paul says that Steinbach is indeed a great place to live and reflects upon the many things that have changed in Steinbach.  But, he says, one thing that has remained the same is the motto of Steinbach Dodge Chrysler which puts the customer first: "treating people the way they want to be treated."
The phrase, "The Automobile City" was coined in the 1950's.  In 1991 a 40 foot replica Rolls Royce was constructed and placed at the north entrance of Steinbach to welcome all.  This car points to the city and reminds passing motorists that "It's Worth the Trip!" to Steinbach.
"In the future, 'Customer One' will continue to be our way of saying thank you to our customers," says Paul Neustaedter of Steinbach Dodge Chrysler and Fiat of Steinbach.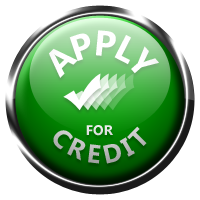 Visit us today at 208 Main Street in Steinbach, MB.